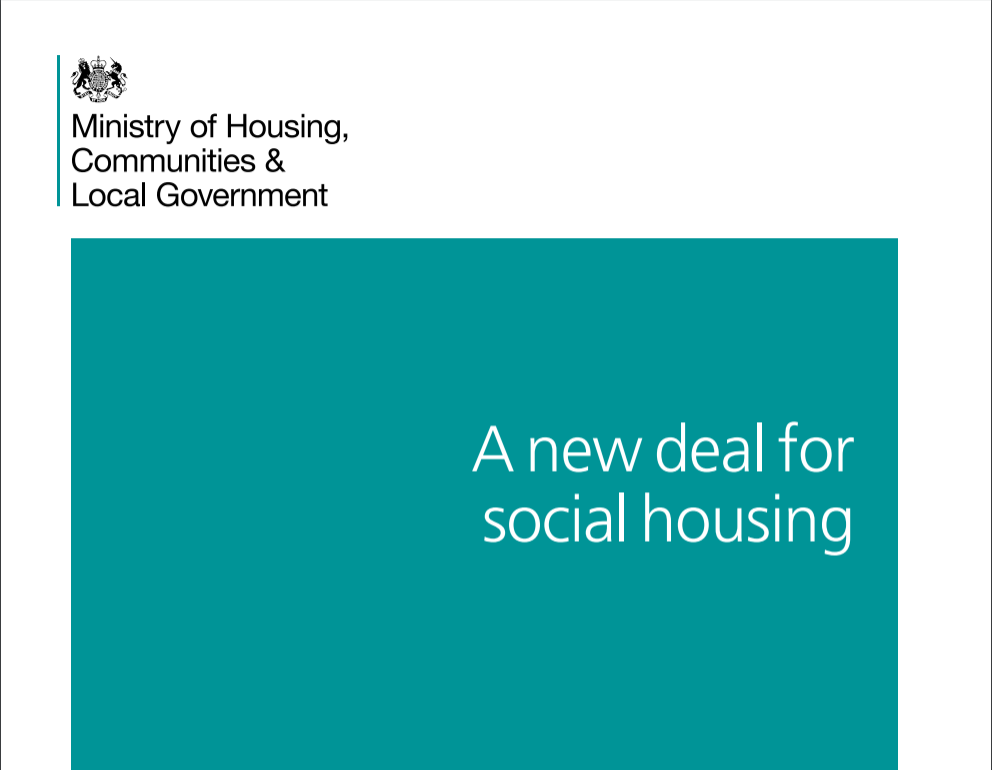 Effective resolution of complaints is one of the five core themes in the Government's social housing green paper, A new deal for social housing, and will form the focus of our response to the consultation.
We support the Government's vision set out in the paper to value and respect the voices of residents, and for landlords to treat them with decency and respect. We will use our knowledge and expertise of complaint handling across the sector to respond to the relevant questions.
We will draw on previous comments received as part of the consultation on our business plan for 2018-19 and in prior years including feedback on the designated persons arrangements, access to our service and supporting landlords and residents to resolve complaints locally.
The green paper makes reference to the Government's consultation earlier this year on Strengthening consumer redress in the housing market. Our response to that consultation is available here.
Ways to respond directly to the Government on the green paper are set out on MHCLG's website at https://www.gov.uk/government/consultations/a-new-deal-for-social-housing and we encourage all residents and landlords to submit responses.
We would also welcome the views of landlords and residents on the complaints chapter of the green paper for consideration as part of our response. Please email consultations@housing-ombudsman.org.uk by 6 October 2018.