Figure 1 below shows the distribution of social homes across England by region. It shows the predominance of the Greater London region which holds 19% of the total social rented homes across England. The next highest is the North West with 14% and the South East with 13%. The North East has the smallest share at 7%.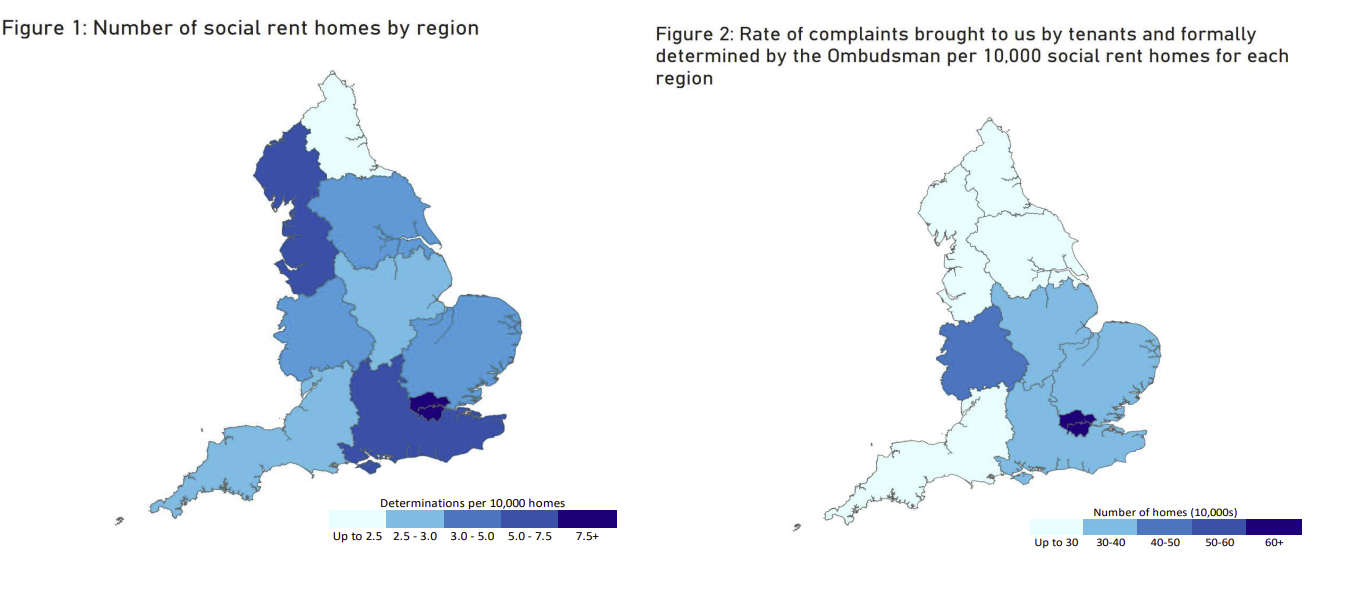 Figure 2 shows the rate of complaints brought to us by tenants and formally determined by the Ombudsman per 10,000 social rent homes for each region.
Again, Greater London dominates with 8.5 complaints formally determined per 10,000 homes. The North East has the lowest rate at 1.4 complaints brought to us and formally determined per 10,000 homes.
In 2020-21, over 3.5 times more complaints per 10,000 homes were determined by us from Greater London than for the rest of the country, and 2.7 times more than the next highest region (the West Midlands).
The analysis also shows a broad convergence across non-London regions despite different social housing stock profiles.
There are a number of possible explanations as to why the rate of complaints brought to us by tenants differs across the country:
there are fewer issues or issues are being dealt with by landlords effectively
there are differences in the stock profiles such as the age and condition of properties held
there is lower awareness of or use of complaints procedures in those regions, or
residents' right of access to the Ombudsman is not adequately promoted.
During 2020-21, we developed our awareness raising activities with residents including recruiting a 600-member Resident Panel and launching our quarterly Meet the Ombudsman events. Our Complaint Handling Code also requires all landlords to raise awareness of their complaints procedure and the Ombudsman.
The data table supporting the above analysis is reproduced below:
Social homes summary table - regions
| Region | Homes (tens of thousands) | Determinations per 10,000 homes |
| --- | --- | --- |
| London | 81.0 | 8.5 |
| West Midlands | 46.3 | 3.2 |
| South East | 53.9 | 2.9 |
| East of England | 42.3 | 2.6 |
| East Midlands | 32.4 | 2.6 |
| Yorkshire and The Humber | 42.8 | 2.5 |
| South West | 34.1 | 2.2 |
| North West | 59.0 | 2.2 |
| North East | 28.1 | 1.4 |