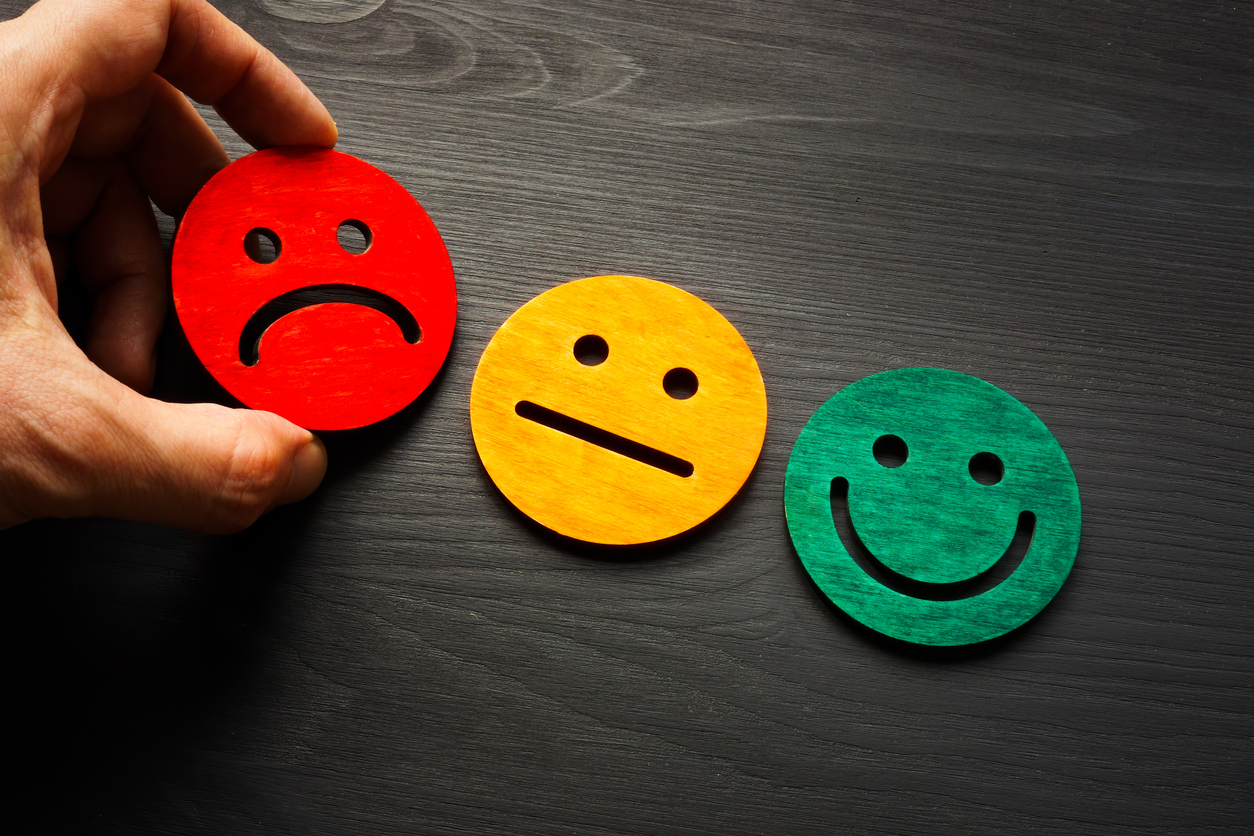 The Housing Ombudsman has found severe maladministration in two separate Hyde Group cases, in which the landlord unreasonably delayed taking actions to resolve the issues and did not take into account both physical disabilities and mental health impacts throughout.
In Case A (202118952) the landlord left an elderly South London resident in damp and mould for 18 months following a leak, which left her without the use of her living room. The resident had breathing difficulties, a heart condition and mobility issues.
The landlord repeatedly failed to deal with the issue with the urgency it deserved, for example taking two days to initially respond to the resident after she reported the leak that led to the floor and wall being wet in the living room and electrics not working properly.
After the landlord's surveyor did attend, it never sent the resident information about next steps. It took for the resident to send photos of the wall cracking due to the leak a month later for further action to be taken. When a surveyor attended again, there was still no follow up information provided.
Four months after the initial reporting, the landlord attended only to conduct a mould wash. This limited action was not unusual and communication throughout with the resident was sometimes poor despite it knowing repairs remained outstanding, with one communication gap for six months.
The timings for action set out in its stage one response were missed by four months, and the landlord should have monitored this more effectively and kept the resident up to date as to the reasons for the delay.
The Ombudsman ordered the landlord to apologise to the resident, pay £3,350 in compensation and to support the resident to make a claim against the landlord's insurance for the damage caused to her personal belongings.
Spotlight on… damp and mould: It's not lifestyle
In Case B (which cannot be published for anonymity reasons) the landlord failed multiple times in its handling of the resident's reports of the ASB from her neighbour, which contributed to the escalation of the severity of the situation. Whilst there was some complex and challenging aspects outside of the landlord's control, such as support agencies and the police not being responsive, more could have been done.
It did not adequately support the resident or address her concerns that the noise nuisance was affecting her mental health each time she raised her concerns. It also had a detrimental impact on her children.
The landlord initially responded well when the incident was first reported and followed up the resident's call with a visit from an ASB officer. However, a risk assessment was never carried out and as the reports continued and the resident repeatedly told the landlord of the impact on her, it failed to signpost to any support agencies in reasonable timeframes.
The landlord did contact the neighbour's mental health case worker to help aid the issue.
When the police told the resident it was no longer safe for her to continuing living in the home, the landlord contacted the police on several occasions for more information but it did not do enough to reassure the resident.
Delays in contacting external agencies that could help with the neighbour's mental health issues led to a delay in the landlord contacting the neighbour about the complaint.
Ten months after the initial reporting of ASB, the landlord told the resident it would be issuing the resident's neighbour with a notice to seek possession. However, there is no evidence to demonstrate that it did and therefore the landlord raised the resident's expectations without delivering or communicating as to why it did not take the action it had proposed.
These failings at key times led to significant escalations of the problem, causing distress for the resident and her children.
The Ombudsman ordered the landlord's chief executive to apologise, to pay £1,200 in compensation and to review its ASB policy in line with the learnings from this case.
Among its learning from these cases, the landlord says it has updated its 'loss of a room' policy to help deal more effectively with damp and mould issues and has reviewed its Priority Moves policy.
Richard Blakeway, Housing Ombudsman, said: "While the reasons for residents raising complaints and service areas involved with very different, the underlying reasons for service failures across both of these cases was the landlord's inaction and delay. This led to issues getting worse and residents experiencing greater detriment as a result.
"The other parallel is a lack of understanding and appropriate response to the vulnerabilities of its residents, whether that be physical or mental.
"It is unacceptable and inappropriate to follow the same patterns and procedures when knowledge of the resident's circumstances should adjust the response. This requires a proportionate and a tailored approach, something lacking in these cases."
In all severe maladministration cases, the Ombudsman invites the landlord to provide a learning statement.
Hyde Group learning statement
We're sorry for the stress and anxiety caused to both residents.
We took too long to respond when they first told us about their problems, and we should have worked more effectively to stop issues escalating. Our Chief Executive has personally written to apologise to both our customers who we let down.
We've made significant changes since these cases began in 2020. This includes how we tackle damp and mould in our homes, and how we handle reports of anti-social behaviour in our communities. However, we accept we got things wrong in both these cases.
We're using findings from these cases, along with customer feedback, to continue to improve our ways of working and to train colleagues in best practice. Alongside increasing investment in the homes we provide, we're also allocating more resources to dealing with customers' complaints, to ensure this doesn't happen again.
How we've changed our damp and mould approach
We've made significant changes to how we work in the past couple of years. So, while we've always taken the issue of damp and mould extremely seriously, since 2022, we've switched our focus to fixing issues as soon as we can.
If we can identify the cause over the phone, we'll arrange a repair immediately
If not, a surveyor will visit to assess remedial work needed, take photographs and carry out treatment
Any damp and mould identified during a visit is reported within 24 hours
Contractors and colleagues report any mould they find, including during the 5,000 to 6,000 stock condition surveys we carry out each year
We work with customers to fully-understand their circumstances, to give the best possible support and to make homes safe. This includes understanding any related issues, such as heating costs and identifying customers' additional needs
We keep customers informed of progress and visit again once remedial work is finished, to ensure problems are fixed
Our loss of use of a room policy includes paying back rent and considering whether a temporary move for the customer is needed.
How we've changed our response to anti-social behaviour (ASB) concerns
This was a complex case, involving ourselves, the police and mental health services. We, and others, should have responded sooner, and we should have been more persistent in holding other agencies to account to prevent things escalating. This case occurred during a time that we had, in line with the government's requirements, ceased all possession activity as a result of the pandemic. This contributed to an extended period of time when action could not be taken against the resident.
We've since carried out more customer-led case reviews and have implemented several changes to our processes.
We work with customers to agree how we'll manage their ASB case, including timescales.
Our ASB and Complaints teams are working more closely together, to ensure we're communicating regularly with customers on the progress of their case and any

compensation

they'll be paid
Noise is the issue most reported to us. We're looking at new technology to make it easier for customers to gather and submit evidence, so we can deal with issues faster
We've reviewed our Priority Moves policy, making it easier for colleagues to recommend a customer for to be moved, particularly in complex cases such as this one
Colleagues now have regular case management training and mental health awareness training, to ensure we deal with cases appropriately and explore support needs when necessary.