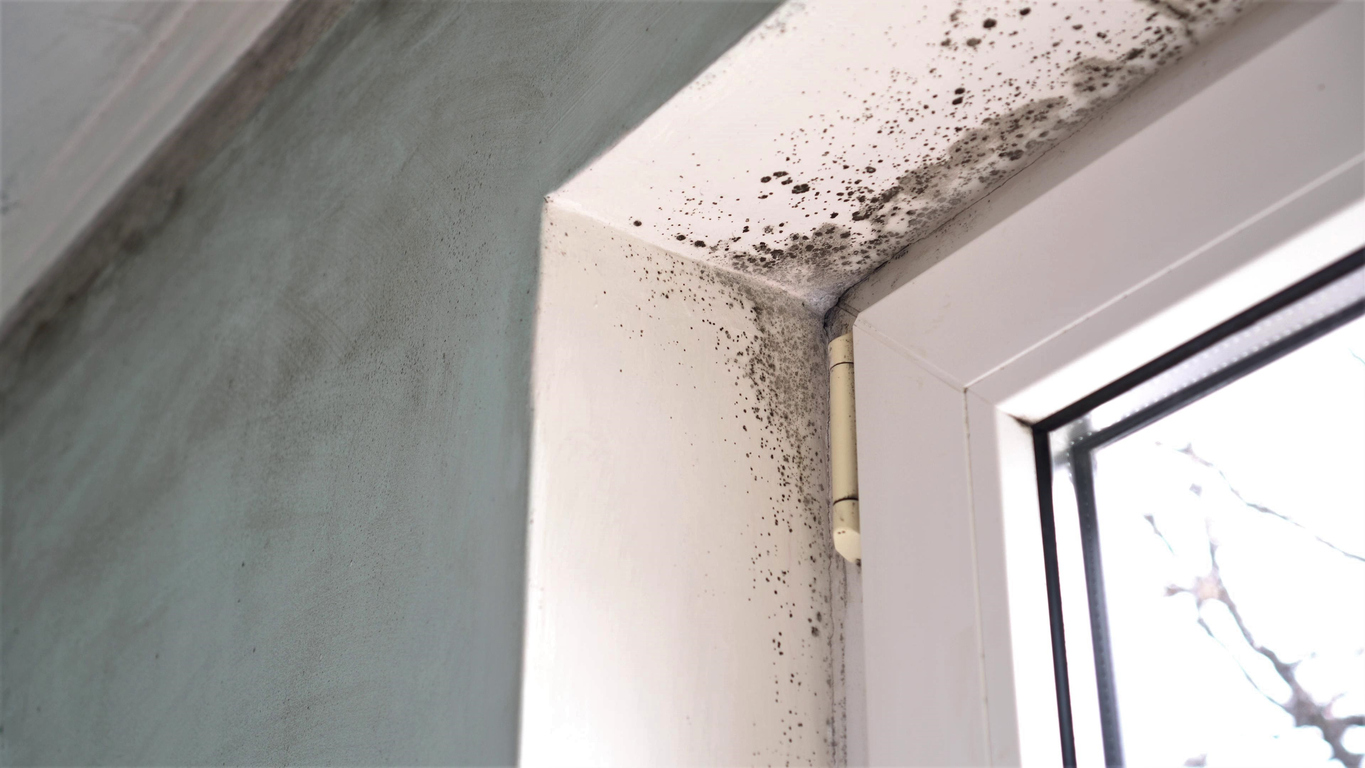 The Housing Ombudsman has awarded two residents £8,000 in compensation after A2Dominion were found to have failed them both. The finding of severe maladministration in the two cases comes as the Ombudsman reiterates its recommendations from its Spotlight report on damp and mould.
In Case A (202100078) the Ombudsman ordered the landlord's chief executive to apologise directly to the West London resident and to review its vulnerable persons policy after it left a resident in damp and mould with a pest infestation for months.
On top of this, the landlord failed to provide adequate complaint handling or evidence of robust record keeping.
After it was reported that there was a leak to the roof causing damp and mould in the residents' home, it took the landlord nearly 16 months to fix it after multiple attempts. This was despite a contractor telling it that the home was not fit to live in for ten of those months.
Additionally, the landlord took at least 18 months to deal with the mice infestation in the home, despite being told by the contractor the resident was "living in bad conditions" and the kitchen needed to "come out" as the units had rotted.
The lack of evidence the landlord was able to provide for this case suggests that the record keeping needed to provide effective and efficient service is missing, incorrect or not used.
When the landlord did respond to the resident's complaint after failing at first to acknowledge it, it was outside of timescales as set out in the Ombudsman's Complaint Handling Code. It also failed to keep the resident updated throughout.
The Ombudsman ordered the landlord to pay the resident £4,655 in compensation and assess itself against the Spotlight report on Knowledge and Information Management.
In Case B (202115967) the landlord left water coming into a vulnerable residents bedroom for 13 months. This delay caused the resident distress and inconvenience, particularly considering the extent of the repairs and the resident's vulnerabilities.
After the initial reporting of the repair, in which the West London resident reported water coming through the light fitting and plaster crumbling due to the amount of damp, the landlord kept moving the date for completion back by several months. These delays meant more extensive work may have been needed as the problem persisted.
Many of the delays were due to poor internal communications on the issue. When the resident raised that the repairs were unlikely to be fixed by the deadline set, it is not clear the landlord ever gave any reassurance or responded to her concerns.
On top of the lack of updates throughout the repair, the landlord also failed to take into account the residents' vulnerabilities. The resident explained she was unable to use the bedroom, and as a result she was having to climb an additional flight of stairs and sleeping in a smaller bed, which impacted her physical health.
The Ombudsman also found maladministration for its complaint handling in this case, for not responding within sufficient timeframes, not taking into account the residents' vulnerabilities and then finally not providing the appropriate redress for the failings.
The Ombudsman ordered £3,700 in compensation, a review into how it arranges scaffolding and ensuring these problems do not happen again.
In both investigations, the Ombudsman ordered the landlord to ensure it was compliant with Complaint Handling Code, including self-assessing against it.
In its learning from these cases, the landlord said that proactive working across departments will commence to ensure the issues do not happen again and will carry out further inspections of the homes in the coming months to ensure there is no reoccurrence of the problem.
Richard Blakeway, Housing Ombudsman, said: "In both of these cases, residents with health conditions were let down by their landlord. The impact of these disrepair issues would be hard for any household to handle, but makes it even more serious when there is a health condition involved.
"There were multiple missed opportunities to resolve these issues but these were lost which resulted in the residents living with significant disrepair for a prolonged period.
"Disrepair issues dominate our casework and I urge landlords to read our reports and find the lessons so that this does not happen to your residents. Not knowing about your residents vulnerabilities or knowing and not taking that into account when you deal with them is simply unacceptable.
"It is likely we see more damp and mould being reported as winter approaches. Our Spotlight report on this issue is strong in its recommendations for landlords and contains a self-assessment for your organisation to improve its response.
"We welcome the landlord's response on damp and mould as part of its dedicated team, especially the review of historic cases – this shows a landlord willing to take responsibility for its homes."
In all cases of severe maladministration, the Ombudsman invites the landlord to provide a learning statement.
A2Dominion Group learning statement
We would like to offer our sincere apologies to both of our residents for the problems they experienced with damp, mould and repairs in their homes, and we acknowledge the distress this inevitably caused them. The safety of our customers remains our number one priority.
In both cases there were significant delays in our response in terms of repairs carried out, communications with our customers and in the way we escalated their issues. Also, the amount of compensation we offered was not sufficient to cover the distress and inconvenience caused by lack of repairs. Both customers have since been compensated in line with this ruling and we have complied with all the orders in this case.
Full repair work has since been completed at both properties and further inspections will be carried out to ensure these issues are not repeated.
We know that some services over recent years have not met the standards we have agreed with customers. Many improvements are already underway and have been included in our new corporate strategy:
The creation of a dedicated damp and mould team in 2022 which has reviewed 5,733 historic cases;
A repairs improvement plan is underway to improve the timeliness and quality of service;
Introducing new software to improve records – inspections and record keeping, repair logs and works completed by contractor(s) and oversight of the timescales and completion;
Improving the initial diagnostic for repairs and damp and mould cases;
Recruitment of additional property surveyors to assist with damp and mould cases;
Creating a dedicated Decants Team to assist customers who may need to move when works are carried out;
Improving training about our 'Prioritisation Policy' (we don't use the word vulnerable based on advice from customers) and how this can be implemented; and
Additional safeguards to ensure complaints are met within timescales.
In addition, we have taken additional learning from these cases that happened a few years ago and will be undertaking an assurance review of initial diagnostics and how we implement our Prioritisation Policy to ensure that customers who need additional help receive this quicker.
We know we have a number of cases from a few years ago that have led to very poor outcomes for customers, and we are moving quickly to make improvements and continue to learn from mistakes and service failures.