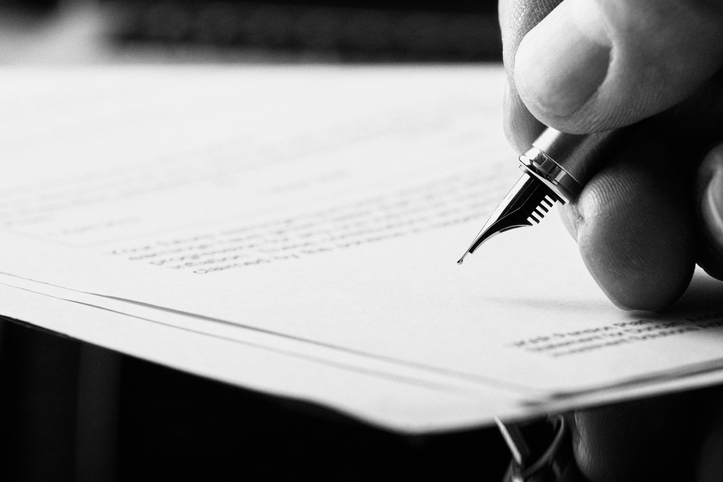 We made two severe maladministration findings in two different Inquilab Housing Association cases for the same reason. The landlord failed to respond to initial complaints and subsequent contact from the Ombudsman on both occasions – leaving both North London residents with leaks.
In Case A, the landlord failed to provide a complaint response to the resident even after significant contact from the Ombudsman, which resulted in a Complaint Handling Failure Order.
The case involved a leaking roof, which because of the lack of response from the landlord, meant the resident and his son lived in their home for 15 months with a roof that leaked every time it rained.
The significant delays in completing repairs to the roof evidently caused distress, inconvenience and frustration to the resident.
This lack of response suggests a failing in administering and monitoring an old email address, which might also explain why the resident's original complaint went unanswered.
This is a serious failing by the landlord which likely resulted in considerable contact from other residents going unanswered.
When it finally did issue a formal complaint response, the landlord got information wrong in its correspondence, ruining its opportunity to investigate properly and take steps to achieve a resolution.
In Case B, there was a similar story with the unanswered emails from the unmonitored inbox, causing frustration and delays for the resident.
We ordered the landlord to apologise to both residents and awarded more than £3,000 in compensation across both cases. In Case A the landlord to review its repairs policy and to work with the managing agent to ensure the leak did not return in Case B.
In its learning from these cases, the landlord has said it is reviewing and improving its complaints monitoring process, undertaking regular tenancy audits and improving training for staff. It will also increase resources in this area and work on its relationships with key stakeholders such as managing agents.
Richard Blakeway, Housing Ombudsman, said: "The lack of responses meant that the resident had to approach the Ombudsman to bring a conclusion to these matters. That is completely unacceptable.
"Inadequate resources and processes are at the heart of these failings. These cases also demonstrate the importance of robust policies and key relationships, particularly with third parties like managing agents.
"Landlords should be using their complaints not only to put right what's gone wrong for residents but also improve performance.
"Our Complaints Handling Code is clear on our expectations for landlords. We'll soon be hosting more engagement sessions on the Code and encourage landlords that may be having trouble to sign up to these.
"I welcome the landlord's response on its learning from this case and the changes being made to improve its service. I would encourage other landlords to consider the learning the case offers for their own services."
In all cases of severe maladministration, we invite the landlord to provide a learning statement.
Inquilab Housing Association learning statement
CASE A
We take complaints extremely seriously, and we are sorry that in this case we failed in responding to our resident. The roofing works have been resolved.
We are committed to improving our internal processes and ensuring that they are as robust as possible, including:
Ombudsman's dispute resolution training for our team
Investing in mobile surveying staff to act as a single point of contact for cases requiring regular contact and liaison with contractors.
Regularly reviewing and improving our complaints monitoring process, which includes weekly meetings with key staff led by directors of the organisation.
Ensuring clear communication of, and accessibility to, our complaints process and single account email address which is monitored daily
Undertaking regular

tenancy

audits to capture the needs of our residents so that we can ensure we offer appropriate levels of service
We highly value the work of the Housing Ombudsman service and we're grateful for this opportunity to implement learnings from this case so that we can drive further service improvements for the benefit our residents.
CASE B
This complaint occurred at a time when internal changes were being made to the channels through which we could be contacted. As a result, some important emails were missed which may have provided an opportunity to resolve our resident's issues earlier.
We are striving to provide best possible service which includes having complaints resolved within a reasonable period of time. The issues raised in this complaint have been addressed.
We have learned some valuable lessons from this case and have made improvements including:
Communicating our complaints email address to key stakeholders and residents, and periodically test the email address.
Improving our complaints monitoring process which now includes weekly meetings with key staff led by the directors of the organisation.
Increased resource so that we can check our incoming communication daily to ensure that our customers receive efficient, timely, and appropriate responses.
Regular review of our freehold and leasehold ownership,

managing agent

and block management contact details ensuring they are completed and updated in our CRM system
We highly value the work of the Housing Ombudsman service and we're grateful for this opportunity to implement learnings from this case so that we can drive further service improvements for the benefit our residents.