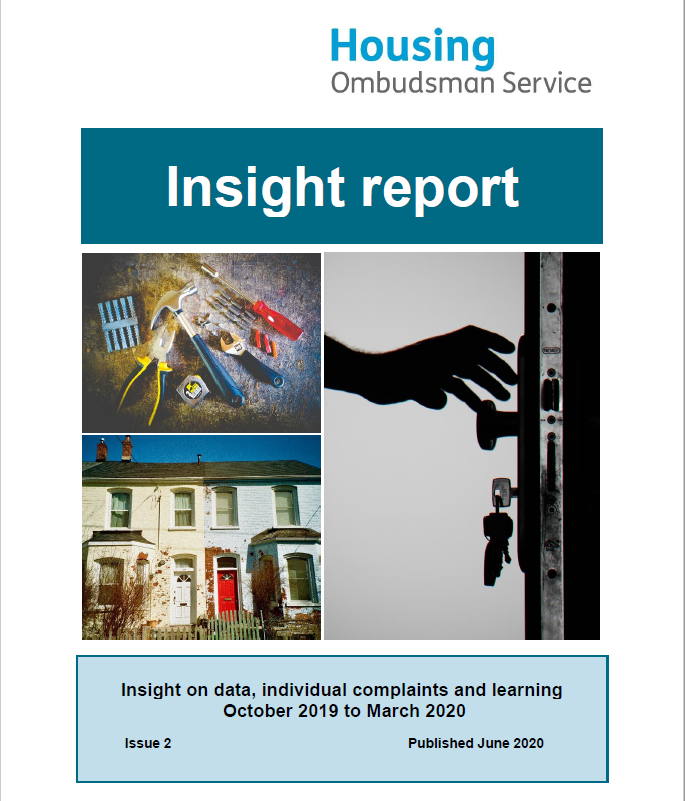 Our latest Insight report, published today, looks at complaints data and case studies from the second half of 2019-20, together with some key lessons drawn from those to share with landlords.
It is the second in the series of Insight reports that are part of our commitment to sharing knowledge and learning from our casework. It covers the period October 2019 to March 2020.
The experiences of five residents are featured including two complaints of anti-social behaviour and cases that focus on the needs of vulnerable residents, proportionate levels of compensation and ensuring that all elements of a complaint are addressed. The cases highlight good practice as well as identifying where things have gone wrong and our intervention to put things right.
Richard Blakeway, Housing Ombudsman, said: "The information in this report precedes the profound impact of Covid-19 and while our present circumstances have changed dramatically, we believe the report contains learning of long-term value to landlords as they remobilise. We have also included a focus on anti-social behaviour as we know from landlords that handling these cases has presented challenges during Covid-19. Overall the report illustrates the range of our work and the key learning points to support landlords with their complaint handling."
Over the next year, the frequency of the Insight reports will be increased from six-monthly to quarterly, providing greater insight into our work and opportunities to share learning. The next report will include a look at changes to the volume and type of complaints received since the Covid-19 restrictions came into effect.