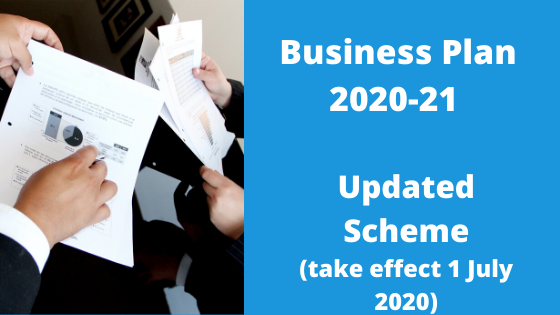 We have published our business plan for 2020-21 together with a revised Scheme giving us stronger powers and more resources to deliver significant improvements in housing redress.
New provisions under the revised Scheme, which will take effect from 1 September, include:
A new power that allows the Ombudsman to issue complaint handling failure orders when a complaint gets stuck in the landlord's process or where landlords do not provide evidence requested by the Ombudsman in a timely manner.
A 'severe

maladministration

' finding to clarify the range of determinations from service failure to

maladministration

to severe

maladministration

, together with a requirement for the landlord to demonstrate learning after the Ombudsman's decision.
A more proactive approach in identifying possible systemic failure and to undertake further investigation either into an individual landlord or sector-wide issues. Any systemic failing found would be referred to the Regulator of Social Housing, as part of a broadening range of closer working processes between the two organisations.
Developing a new complaint handling code to achieve greater consistency across landlords' complaint procedures.
The Business Plan 2020-21 introduces a new, more efficient dispute resolution service as well as improved accessibility and greater transparency. It aims to reduce the average determination time on cases by half over the next two years – to 4-5 months in 2020-21, then to 3-4 months by 2021-22. Investment in the service is needed to deliver the service improvements and to meet continuing high demand for the service. The subscription fee for landlords will increase for the first time in three years to £2.16 per home.
The plan also outlines new initiatives to share learning. A new dedicated team will be created to undertake further investigations into potential systemic issues, provide greater analysis and insight on complaints to promote positive change in the sector. We are committed to openness and transparency and will publish individual landlord complaint handling performance data as well as all determinations by the end of the financial year.
Richard Blakeway, Housing Ombudsman, said: "Our goal is to deliver a step-change in providing timely, effective and high-quality redress. Equally, we are dedicated to promoting positive change by sharing the insights into our casework, creating more tools for landlords to improve their complaint handling and sharing our data publicly. We are grateful to everyone who responded to the consultations to help shape our plans to improve housing redress."
Both publications were approved by the Secretary of State following a consultation with landlords, residents and other stakeholders which showed strong support for the Ombudsman's plans.
Guidance on how complaint handling orders will work, the framework for systemic investigations and the complaint handling code will all be published during the year.