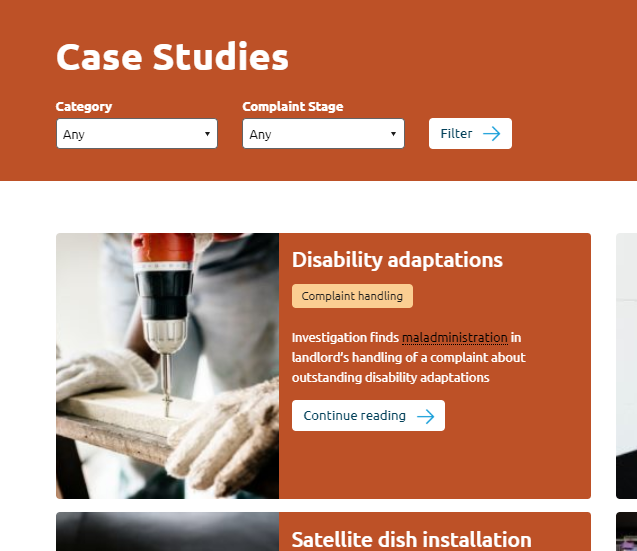 We have added three new case studies to our website. The case studies help to illustrate the range of complaint subjects we deal with and how we can help at different stages of the complaints process.
The latest additions concern:
A complaint where we found fault in a landlord's response to a resident about the adaptations to her home to meet the needs of her disabled daughter, as assessed by an occupational therapist. Read more.
A landlord failing to properly investigate a complaint about refusing an application to install a satellite dish. Read more.
Improvement works to a property where the couple were both disabled and complained about the standard of the work and how the landlord responded to their individual needs while handling their complaint. Read more.
See our case studies page here.