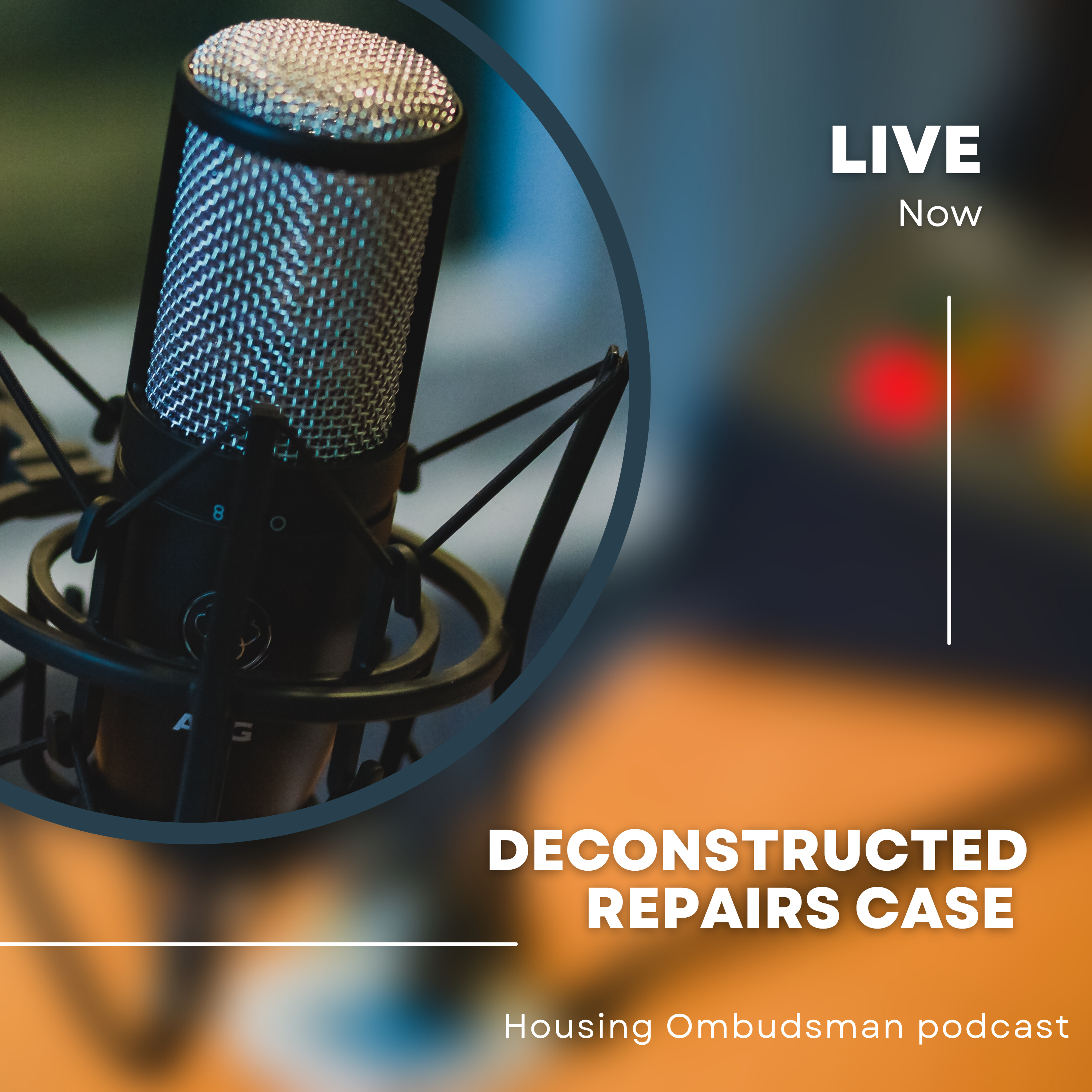 Season 2 Episode 2, 9 June 2022: Deconstructed repairs case
In this episode the Housing Ombudsman, Richard Blakeway, talks to Sector Development Lead Dave Simmons, Adjudicators Alexandra Blacknell and Kani Deen. During this podcast we examine what we consider fair and reasonable when we investigate an individual case, and the lessons it provides for landlords to strengthen and improve their services. This podcast looks in detail at a case concerning damp and mould that we have investigated subsequent to our Spotlight report on that topic. This case helps put into context some of the concerns that were highlighted in the report and helps to reinforce some of the learning points for landlords, particularly when it comes to changing cultures around approaches to damp and mould.
All past episodes can be found on our podcast page. Stay tuned for future episodes.