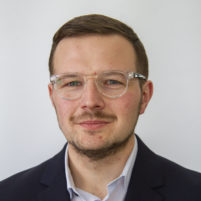 Head of Communications and Stakeholder Engagement
Daniel Wright
Daniel joined the Housing Ombudsman Service in January 2023.
Daniel has over 10 years' experience in the profession, holding a number of leadership roles covering a broad range of communications and marketing disciplines. He brings significant experience of the housing sector, having worked for charities, think tanks, a housing association and regional and national government.
Daniel was part of the executive team at the South Yorkshire Mayoral Combined Authority, responsible for promoting the region as an attractive place to live, work, invest and travel, and providing advice to the Mayor, MCA Board and Local Enterprise Partnership.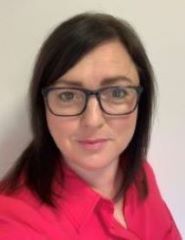 Head of Corporate and Information Governance
Michelle du Bock
Michelle joined the Housing Ombudsman Service in July 2021 having worked 27 years in local government across a range of services, with her last role working as a Senior Manager for Complaints and Information Governance across a large borough council. Initially joining us as Governance and Assurance Manager, Michelle is now the Head of Corporate and Information Governance and operational Senior Information Risk Owner (SIRO), leading the Digital and Data team, Performance and Business Information team, and Corporate Governance and Executive Support functions.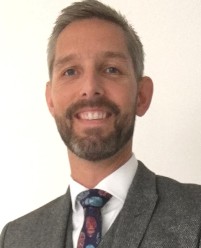 Head of Dispute Resolution
Mark Smart
Mark joined the Housing Ombudsman Service as Head of Dispute Resolution in November 2022, after many successful years at the Local Government and Social Care Ombudsman (LGSCO). Mark made a significant contribution to the Ombudsman sector through his pioneering work on peer reviews, supporting complaint handling schemes to make efficiencies and achieve excellence, and in chairing a cross-Ombudsman group on implementing, benchmarking and reporting against the Ombudsman Association's Service Standard Framework.
Mark brings experience of driving improvements in quality, proportionate and effective decision making, streamlining processes and leading high performing teams. Mark will lead our work on joint investigations with the LGSCO, which aims to extend fairness where complaints span both areas of jurisdiction.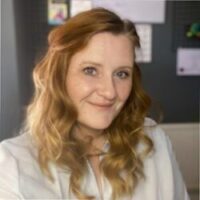 Head of Dispute Support
Verity Richards
Verity Richards joined the Housing Ombudsman as the Head of Dispute Support in March 2021 after spending over 12 years working at a large, national housing association in various roles. She is a Member of the Chartered Management Institute and the Chartered Institute of Housing and uses her skills and experience to ensure that we intervene fairly where there is evidence of delays in complaint handling by member landlords.
Since joining the Housing Ombudsman, Verity has overseen the expansion of our Dispute Support teams, developed our Customer Charter, refined our approach to managing unacceptable behaviours and delivered operational changes to case handling following changes set out in the Building Safety Act. Verity is the operational lead for the interactive online portal, having been involved in its design, development and trial prior to roll out in 2023.
Her current focus is leading operational change in response to the Social Housing (Regulation) Act 20203 to ensure that landlords comply with the statutory Complaint Handing Code and that a strategic, intelligence-led approach is embedded in the Dispute Support function.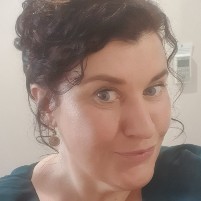 Head of Dispute Support
Suzanne Foreman
Suzanne joined the Housing Ombudsman as Head of Dispute Support in October 2022. Her career in Housing has spanned over 20 years, with the last 15 of these working at a large housing association where she successfully centralised the housing management enquiries service. Prior to this she worked in specialist roles delivering Income, Estate Management and Anti-social behaviour services with a key focus on service improvement and operational policy development. She is passionate about the customer journey and delivering excellent services.
Suzanne is a Corporate Member of the Chartered Institute of Housing and member of the Institute of Leadership and Management. Suzanne uses her skills, knowledge and experience to build effective high performing teams to deliver excellent services. Outside of work Suzanne volunteers in her local community, currently holding the position of Treasurer for a community-based charity.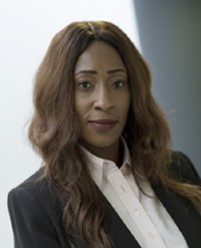 Head of Finance & Procurement
Ayo Odufuwa
Ayo joined the Housing Ombudsman Service in February 2023.
Ayo has over 20 years' experience within the private and public sector with adept experience of setting up and supporting 'local authority trading companies' across housing, adult social care, and the education services. Having sat on every seat within the modern finance functions; she brings on significant knowledge and experience in financial and budget management, financial reporting, and financial forecasting to enable executive decision making.
Ayo has been a part of decision making and influencing board committee over the last few years and has successfully led various initiatives and projects improving efficiencies, increasing profitable margins, and enabling sustained business growth with the trading companies within local government.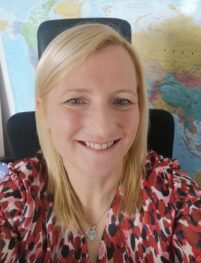 Head of HR
Tracey Hindley
Tracey was appointed to the role of Head of Human Resources in July 2018. She has extensive generalist experience at an executive level and is CIPD qualified. Tracey has a background of working in the not for profit sector including housing and care. Tracey has 15 years' experience in human resources roles and has proven operational and strategic skills.
Head of Insight and Development
Rebecca Reed
Rebecca joined the Housing Ombudsman Service as the Head of Insight and Development in November 2020. She comes from a complaints handling background. She worked in the police complaints field for over 15 years, starting off assessing complaints cases and managing a team of case handlers, before moving into leading the work to improve the police's own handling of complaints, which included conducting thematic investigations and intervention activity. She was responsible for the production of the annual police complaints statistics and in 2019, led a multifunctional team to design the data infrastructure for the new complaints system. She also led the team responsible for embedding the Statutory Guidance for the new complaints system with police complaints handlers.