The Dispute Resolution Principles are high level good practice guidance developed from the Ombudsman's experience of resolving disputes, for use by everyone involved in the complaints process.
There are only three principles driving effective dispute resolution:
Be fair

- treat people fairly and follow fair processes

Put things right

Learn from outcomes
The Ombudsman's team applies the principles in the way we consider disputes and the support that we give to our service users. The principles can be used by anyone involved in or managing a dispute as set out in our introduction.
For details on each of the three principles see the links below. A pdf version is also available.
To find out more about how to use the principles try our free online dispute resolution training.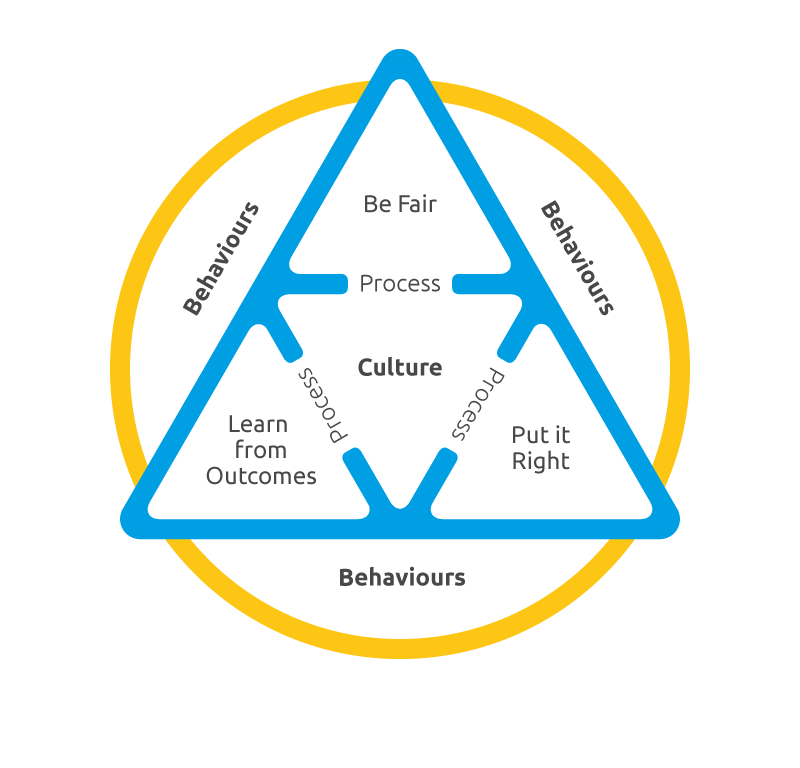 Find out more about the principles