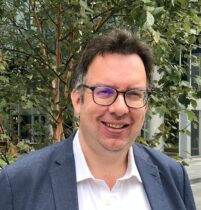 Housing Ombudsman - Richard Blakeway
Richard was appointed as Housing Ombudsman from 1 September 2019. He has extensive experience in the housing sector, with previous roles including Deputy Mayor of London for Housing, chair of the Homes for London board and a non-executive director of Homes England.
During his eight years at the Greater London Authority, Richard was responsible for housing investment and land generation programmes. He also led the creation of the first team at City Hall to address rough sleeping, commissioning around £10 million of services each year, as well as the first Social Impact Bond on homelessness.
Richard is a former board member of the Chartered Institute of Housing and has been an election observer in Somaliland and the Ukraine. He is a fellow of the Royal Society of Arts and sits on the Administrative Justice Council.
Richard has been an active board member of the Ombudsman Association and was appointed Chair on 10 September 2021.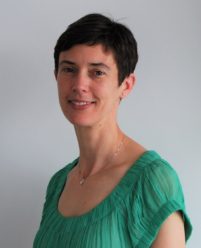 Chief Operating Officer – Andrea Keenoy
Andrea joined the Housing Ombudsman Service in September 2015 as the Director of Finance and Corporate Performance. She was Interim Housing Ombudsman from 31 August 2018 to 1 September 2019, and was then appointed as Chief Operating Officer.
She is a qualified Chartered Accountant and previously worked for the National Audit Office (NAO), auditing a range of government departments and their arm's-length bodies. During her time at the NAO, she was also part of the technical support team, leading on a range of interventions aimed at improving governance, and was seconded to the House of Commons Scrutiny Unit.
Outside of work, Andrea is an Associate Governor at a maintained primary school, attending its Finance and Resources Committee.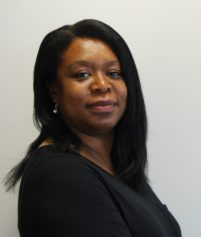 Director of Dispute Resolution - Joyce Adu
Joyce joined the Housing Ombudsman Service in 2001 as an Investigator and became a team leader in 2002. She had worked in the private sector as a data analyst in market research for several years before moving to the social housing sector. She held a number of roles in local authority housing including housing advice, homelessness and estate management before becoming a housing officer at a housing association.
Joyce became area manager responsible for teams of housing officers, lettings officers and caretakers and managing large budgets for housing management, repairs and improvements.
At the Housing Ombudsman Service Joyce has implemented several change programmes and has a particular interest in staff learning and development.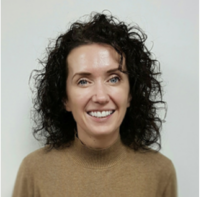 Director of Finance and Corporate Services - Gillian Day
Gillian joined the Housing Ombudsman Service in March 2021 as the Director of Corporate Services. She is a Chartered Accountant and Chartered Director with over 25 years' experience working both in professional practice as a senior manager and in industry for not for profit and public sector funded organisations. She spent over 8 years as Chief Finance Officer at Community Health Partnerships (CHP), an arm's length body owned by the Secretary of State for Health and was the shareholder representative for CHP across its 49 joint venture companies. Whilst there, she grew the Finance and Corporate Services team to enable effective data migration, accounting for expenditure and effective management on the NHS estate.
Gillian has extensive experience in leading on programmes of innovation and improvement across all corporate support services and is an experienced leader in organisational development. She led the CHP People Programme and was the Exec Sponsor for CHP's diversity plan. Outside work she has held positions as both a Governor, Trustee and Director of Cheshire Academies, Director of Kelsall Primary School acting as Vice-Chair of Governors and Chair of the Finance Committee and serving four years as Chair of a pre-school charity.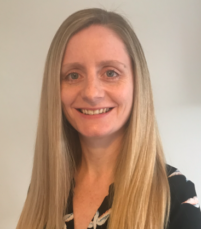 Head of Dispute Resolution – Jennifer Ryans
Jennifer joined the Housing Ombudsman Service in September 2012 as an Investigator, became a Dispute Resolution Manager in 2015 and was appointed as Head of Dispute Resolution in November 2019. She is a qualified solicitor in Ireland, England and Wales and has previously worked as an adjudicator for the Financial Ombudsman Service and as a senior manager in the housing department of a local authority.
Jennifer has extensive experience and knowledge of housing related issues including tenancy management, managing repairs and improvements, and tackling anti-social behaviour. At the Housing Ombudsman Service Jennifer has been involved in the development of our work in local resolution.
Head of Commercial - Roz D'Cruz
Roz was seconded from the Home Office in August 2016 to head up the Housing Ombudsman's commercial function. She became a permanent member of staff in March 2018 and took up her temporary role in September 2018. She is now the Head of Commercial
She is a qualified barrister and has had an extensive career in central government ranging from project leadership to managing commercial functions for large government programmes. Roz has also worked on cross departmental initiatives setting standards for government.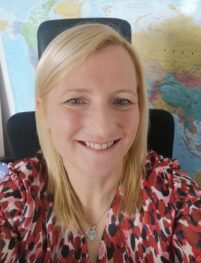 Head of HR – Tracey Hindley
Tracey was appointed to the role of Head of Human Resources in July 2018. She has extensive generalist experience at an executive level and is CIPD qualified. Tracey has a background of working in the not for profit sector including housing and care. Tracey has 15 years' experience in human resources roles and has proven operational and strategic skills.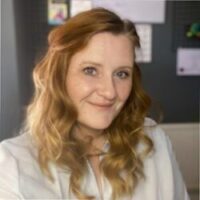 Head of of Dispute Support - Verity Richards
Verity Richards joined the Housing Ombudsman as the Head of Dispute Support in March 2021 after spending over 12 years working at a large, national housing association in which she was responsible for the complaints and stakeholder enquiries service. Prior to this she worked in Business Information with a key focus on customer research, insights and operational policy development.
She is a Member of the Chartered Management Institute and uses her experience to build strong, high performance teams which provide efficient and effective services to customers. Committed to embedding best practice across the housing sector, Verity took part in the Housing Ombudsman's Sector Engagement Pilot and has chaired the West Midlands Regional Forum to encourage cross organisational working.
Head of Insight and Development - Rebecca Reed
Rebecca joined the Housing Ombudsman Service as the Head of Insight and Development in November 2020. She comes from a complaints handling background. She worked in the police complaints field for over 15 years, starting off assessing complaints cases and managing a team of case handlers, before moving into leading the work to improve the police's own handling of complaints, which included conducting thematic investigations and intervention activity. She was responsible for the production of the annual police complaints statistics and in 2019, led a multifunctional team to design the data infrastructure for the new complaints system. She also led the team responsible for embedding the Statutory Guidance for the new complaints system with police complaints handlers.
Communications Manager – Jackie Feeney
Jackie joined the Housing Ombudsman Service as Communications Manager in April 2016. She has a strong communications background focused mainly in the public sector. This includes communications roles in a number of local authorities and as head of communications at the Local Government Ombudsman for seven years. She is a member of the Chartered Institute of Public Relations.