The Ombudsman is assisted by an Audit and Risk Assurance Committee in respect of the Accounting Officer aspects of the role. The committee is made up of four non-executive members and meets quarterly.
The committee members advise the Ombudsman on all activities, policies and procedures concerning governance, risk management and internal control.
Tim Leslie - Chair
Tim is a Board Member of The Community Housing Group, a provider of social housing to the local communities around Kidderminster in the West Midlands, and is also a member of its Audit and Assurance Committee. He is also a Trustee of the Chester Diocesan Academies Trust, a multi-academy trust of primary schools.
Tim is a retired senior civil servant having held several positions at Ofqual, the exams regulator including its Director of Risk and Markets, Director of Strategic Reform during the reform of GCSEs and A levels, and Director of the National Reference Test. He has a broad background in regulation and risk management. Prior to joining Ofqual, he was Chief Executive and Director of Regulation at Standards for England, and also worked at the Financial Services Authority, supervising major banks.
Tim's earlier career was in the private sector including Risk Director at Xansa plc, a business process and IT outsourcing company, and at NatWest in roles including Director of International Markets and Head of the Group's Business Consultancy unit.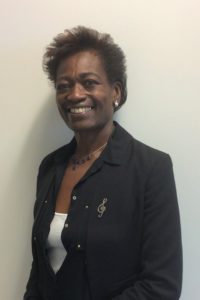 Christina Coker OBE - Member
Christina has extensive senior executive and non-executive experience of audit and risk assurance. Formerly Chair of the Audit & Risk Management Committee of the Guildhall School of Music and Drama, she currently serves on the Audit Committee of the Royal Central School of Speech & Drama.
Her career has included a variety of roles in local government and the third sector, specialising in education, culture, social care and regeneration. Ensuring fairness and transparency, and enabling support for the most disadvantaged have been consistent themes in her work.
During her 13 years as CEO of the National Foundation for Youth Music she worked effectively with government departments, non-departmental public bodies and sector organisations on policy and grant schemes. She also formed influential partnerships for improved service delivery.
In non-executive roles she continues to focus on corporate governance, organisational effectiveness and sector engagement.
Christina is also a member of our Panel of Advisors.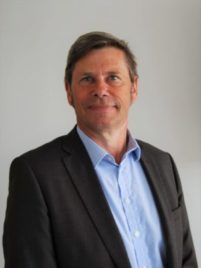 Dr David Horne - Member
David Horne spent the early part of his career as an academic at the universities of Bath and Birmingham before qualifying as a chartered public finance accountant. He has wide experience in public sector financial management and held board-level posts for 15 years in policing organisations including as the first Accounting Officer for the College of Policing.
David currently works as a finance practitioner which he combines with a number of non-executive roles. He is a member of the Citizens Advice audit and risk committee, the audit and risk committee of the Valuation Tribunal Service, the joint audit committee of Kent Police and Police & Crime Commissioner, the finance committee of a clinical commissioning group and of two local authorities' audit and standards committees.
David is also a member of the Chartered Institute of Public Finance & Accountancy's regulatory panel and a Fellow of the Chartered Institute of Purchasing and Supply.
David is also a member of our Panel of Advisors.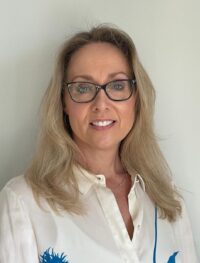 Vikki Lewis - Member
Vikki is a Chartered Accountant with more than 25 years experience focused in finance and audit practice in the public sector, and specifically within central government. She currently works at HM Treasury as Head of Financial Reporting Policy and has previously held roles at the National Audit Office.
During her career, Vikki has worked with Parliament, government departments and their arm's length bodies to drive forward improvements to the quality of financial management and integrity of financial reporting. She has also worked extensively in this field to build trust in the broader public sector and promote greater transparency and accountability.
Vikki has also held roles as a Director of Finance for a local theatre and in education supporting children with special educational needs. She was a school governor for 15 years including as Chair of the Finance and Personnel Committee with oversight of the budgeting and staffing to support the school run as effectively as possible.