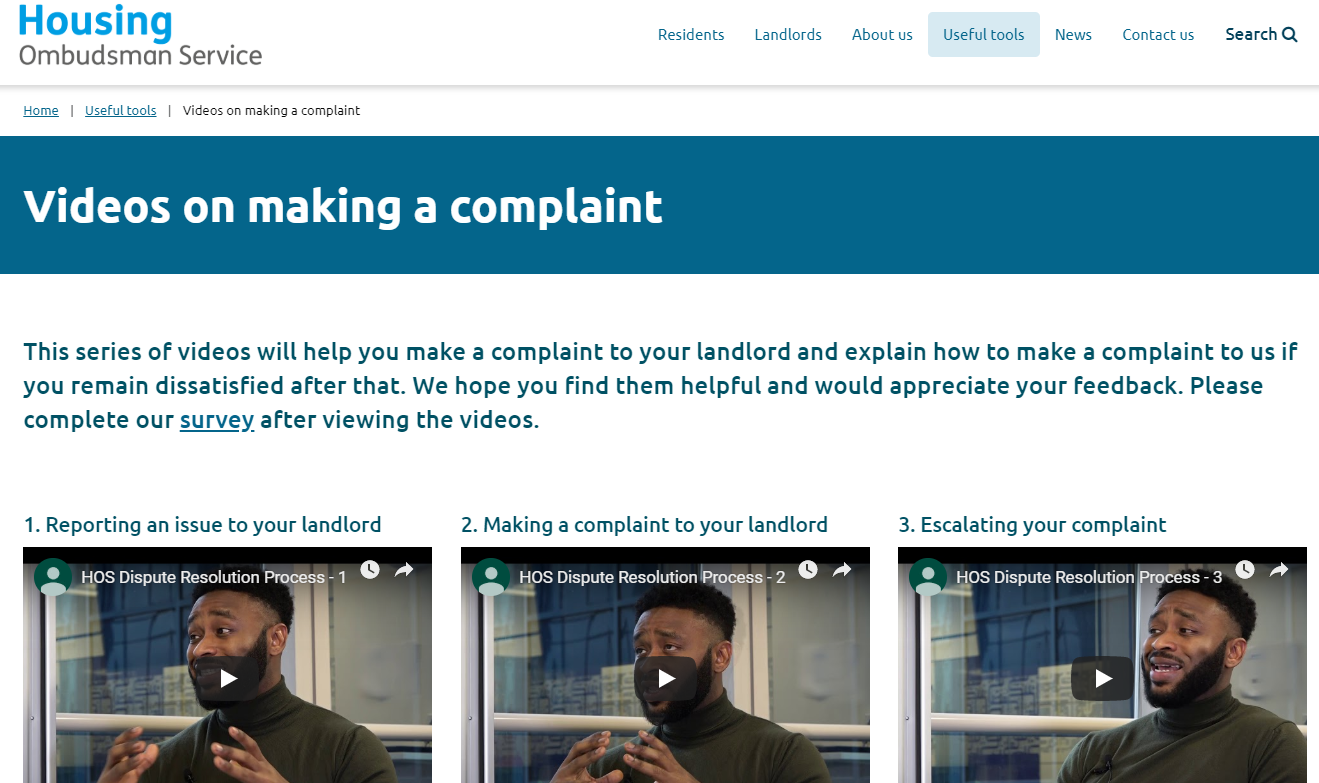 We've launched a new collection of videos to increase understanding of how to resolve disputes for both residents and landlords.
A series of eight short videos are aimed at residents with brief information on the different stages of making a complaint covering:
Reporting an issue to your landlord
Making a complaint to your landlord
Escalating your complaint
The final stage of your landlord's internal complaints procedure
Referring your complaint to the Housing Ombudsman Service
How can the Ombudsman help me to resolve my complaint?
Summary of the dispute resolution process
What are early and

local resolution

?
In a second set of videos, we share our view of good practice in dealing with unacceptable behaviour to help landlords develop a proportionate approach in response to these complainants. We look at two case scenarios to demonstrate what we look for when investigating cases with this type of complainant
Both sets of videos feature the Ombudsman's own casework staff as well as some residents involved in their landlord's tenant panels. It is part of our ongoing activity to support landlords and residents to resolve more complaints locally. As landlords and residents have an ongoing relationship, it is important that issues are resolved at the earliest opportunity to stop them escalating and restore trust.
In addition we work in partnership with other organisations to provide workshops on complaint handling. See our workshops page for details of the latest events planned.